Welcome to Bow Valley Garden Centre
Bow Valley Garden Centre, serving Canmore, Banff and the Bow Valley area. Your garden centre oasis in the heart of the rocky mountains. Family owned and operated, we're at your service for all of your gardening needs. We offer the best selection of products available, using an Alberta first, Canadian second purchasing philosophy.
We have 11,000 square feet of open, airy greenhouse space. We offer delivery to the entire Bow Valley area. Please feel free to call, email or message us with orders or enquiries anytime.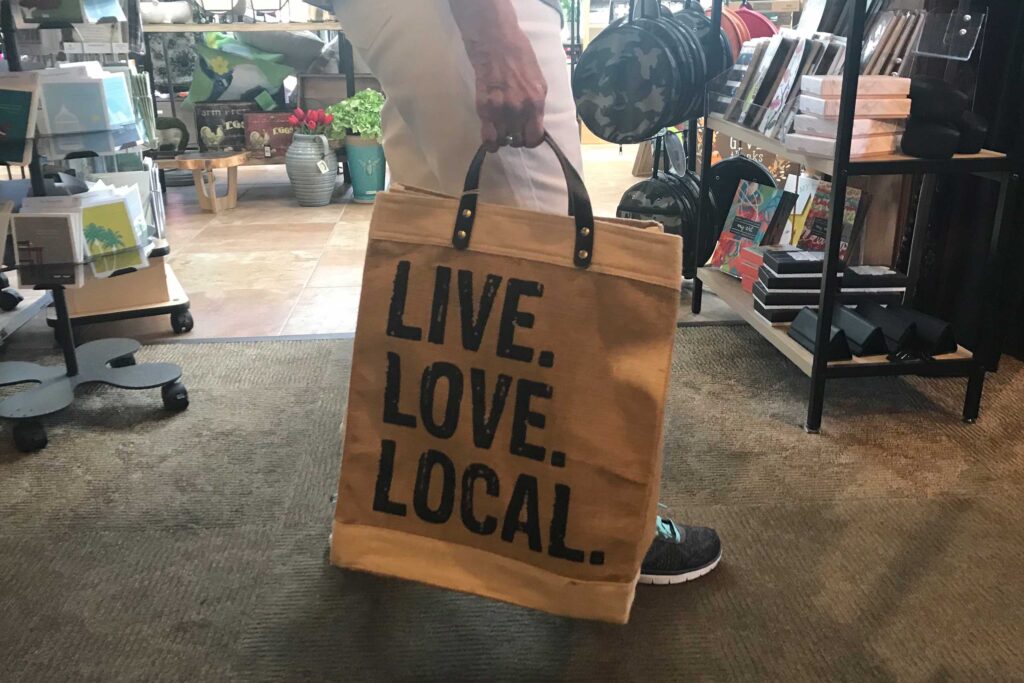 Artisan Market
Join us for a celebration of local Bow Valley artisans, featuring handcrafted items, art, jewelry, foods, etc.
Saturday, November 25th, 9:30am – 5pm
~ Friday, December 1st, 4:30pm – 8:30pm
~ Saturday, December 2nd, 9:30am – 5pm
~ Saturday, December 16th, 9:30am – 5pm
~ Sunday, December 17th, 9:30am – 5pm
Please call or email us to book your spot Tel: 403.675.0701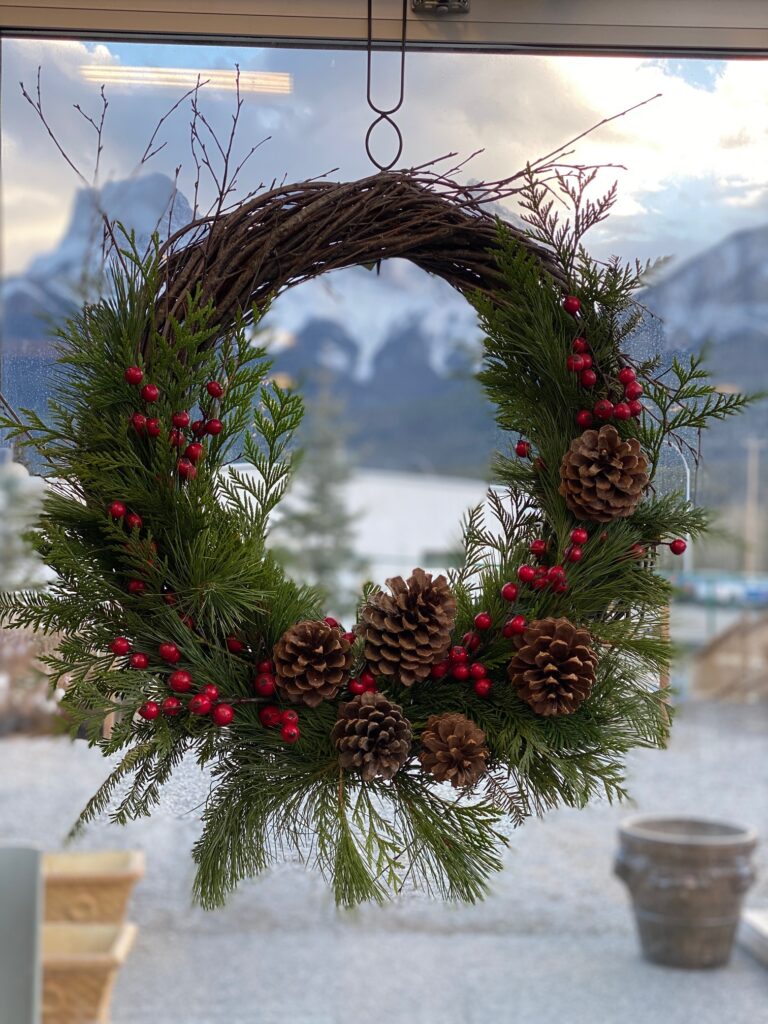 Christmas Wreath Making Classes
Using a locally sourced 20″ wreath made from sustainably harvested black birch, you'll embellish your wreath with fresh, cedar, pine, pinecones, and seasonal picks. Imagine how good that will smell!
The base can be undecorated after the holidays and reused for other seasons, for years to come. All you need to bring is your holiday spirit and an idea of the space in which you would like to display your finished masterpiece.
The class is $90 for new guests, and $70 for guests returning with a birch wreath. Please bring scissors or a wire-cutting pair of pliers, if possible.
~ Sunday, November 19th, 11am – 1pm
~ Sunday, November 26th, 11am – 1pm
~ Sunday, December 3rd, 11am – 1pm
~ Sunday, December 10th, 11am – 1pm (students permitting)
Please call or email us to book your spot Tel: 403.675.0701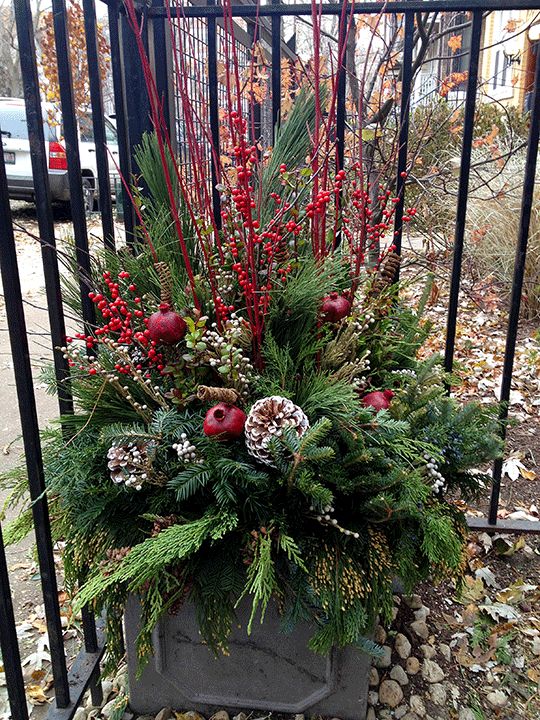 Christmas Porch Pot Workshops
Fill a 9"x12" container with seasonal greens, native dogwood, sugar pinecones, and red berry picks. You'll also be invited to personalize your creation with decor that will be on hand at the Garden Centre.
Your finished porch pot can be displayed as is, or you can place it in a decorative container that you may have used for your summer decor. This fun new workshop costs $110, which includes all of your supplies, other than your add-ons.
~ Sunday, November 26th, 2pm – 4pm
~ Sunday, December 3rd, 2pm – 4pm
Please call or email us to book your spot Tel: 403.675.0701
Landscape Maintenance Services
We now offer Landscape Maintenance Services. Need weeds pulled, garden beds cleaned up? Maybe some pruning? Bark or rundlestone applied or added? No job is too small! Shoot us a message, drop us an email, give us a call or even drop by the store. We look forward to discussing how we can help with your garden oasis!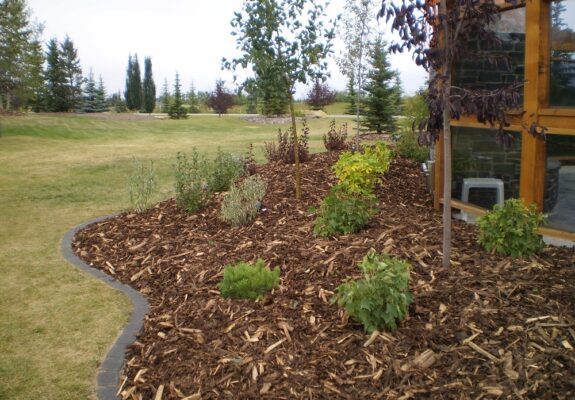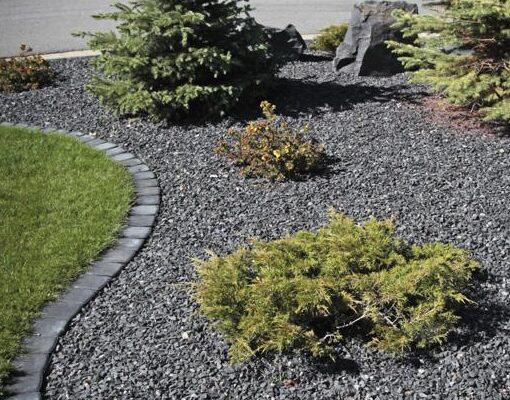 Our Products
Visit us for perfect plants, unique garden décor and quality garden supplies.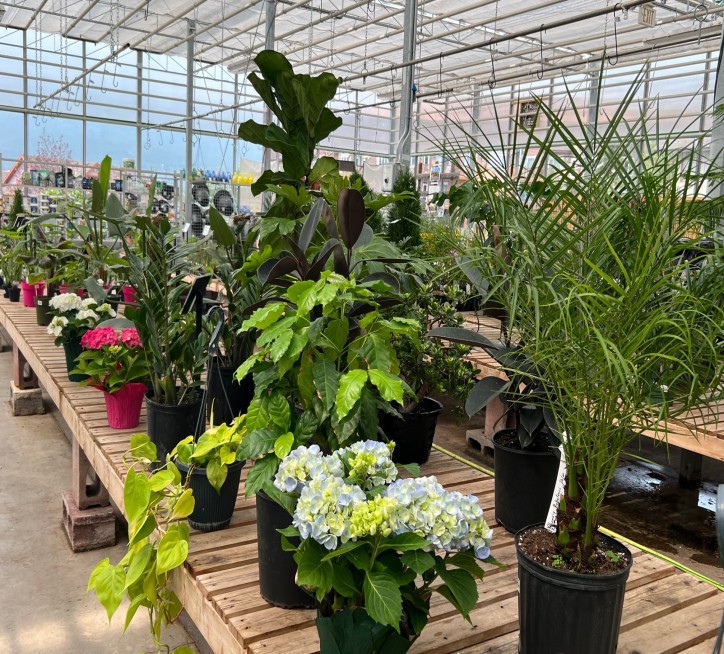 Tropicals and Flowering Houseplants
Large selection of tropical and flowering plants, succulents and cacti.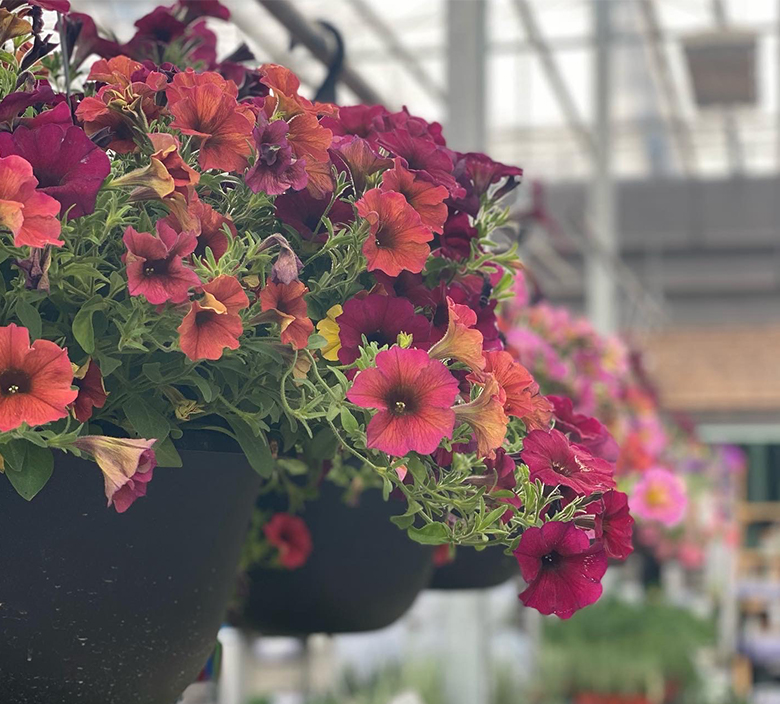 Annuals & Perennials
Huge selection of hardy perennials, annual flowers, hanging baskets, planters, herbs and veggies.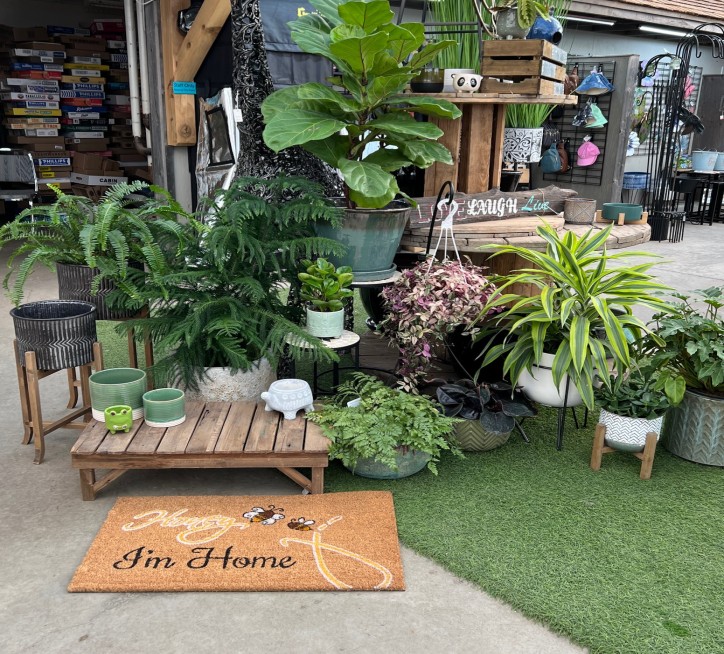 Pots & Containers
Great selection of indoor and outdoor pots – plastic, resin, ceramic and clay.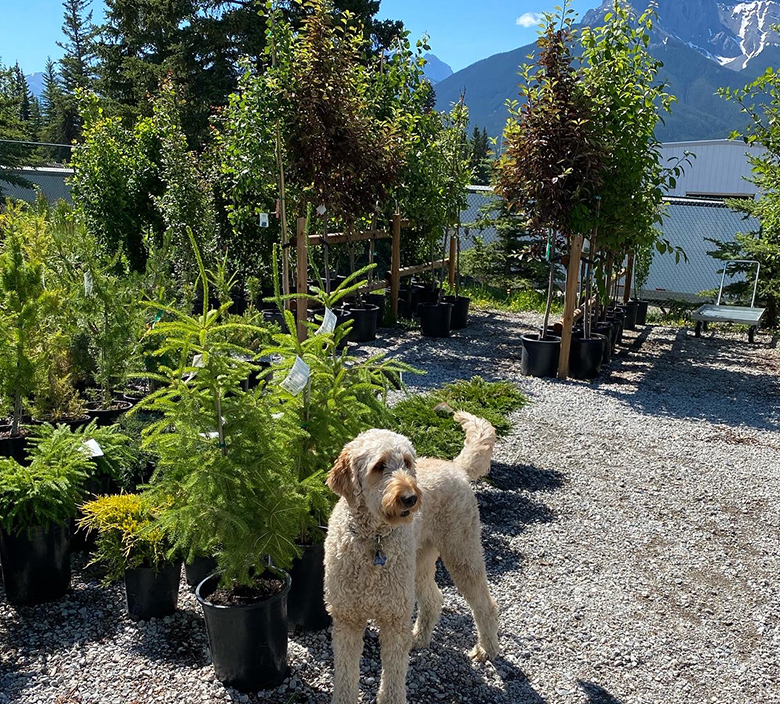 Trees & Shrubs
Best selection of trees and shrubs that are hardy for the Bow Valley.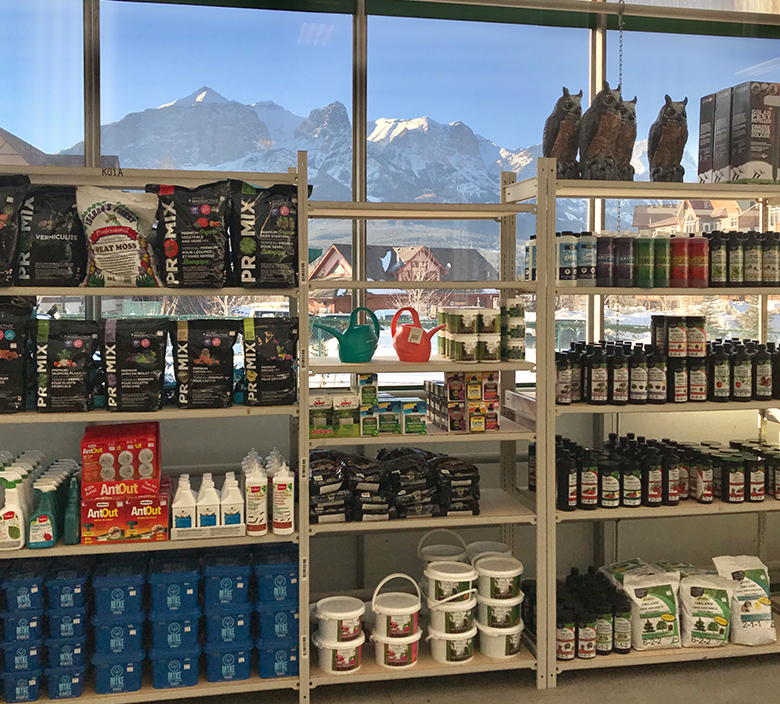 Garden Supplies
All your growing and gardening needs – fertilizer, soils, grow lights, pest control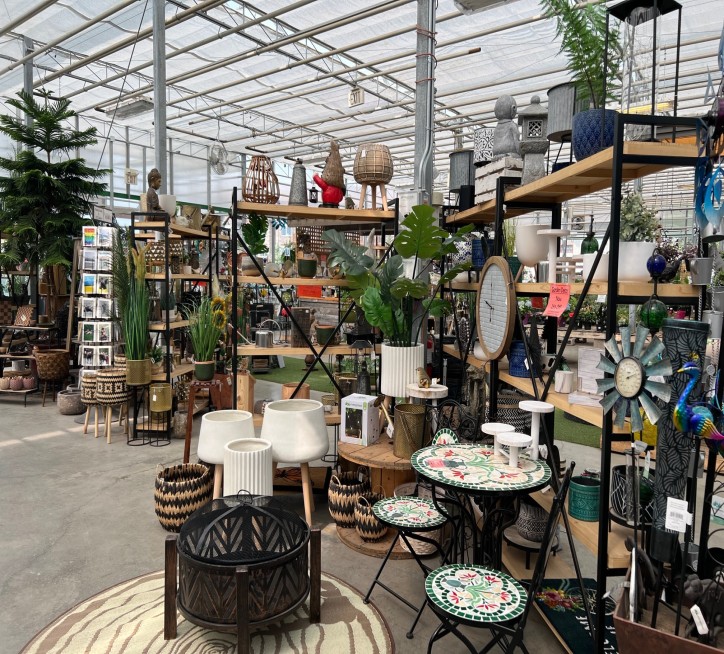 Garden Giftware
Everything to make your garden come to life – solar lights, lanterns, patio furniture, metal art, trellises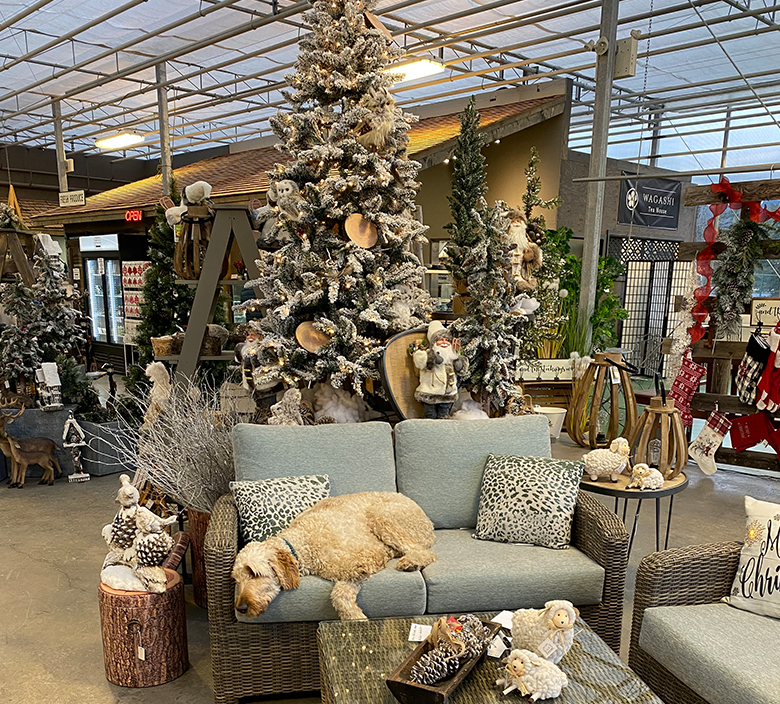 Christmas
Fresh greenery, wreaths and garland, decorating supplies, ornaments and décor.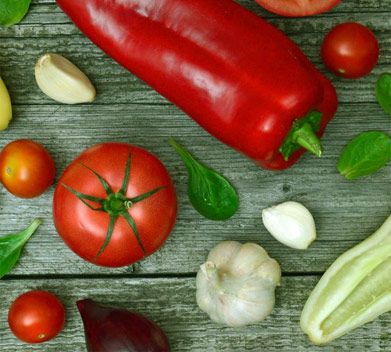 Fresh Vegetables
We offer greenhouse and field grown veggies from Alberta, all year long.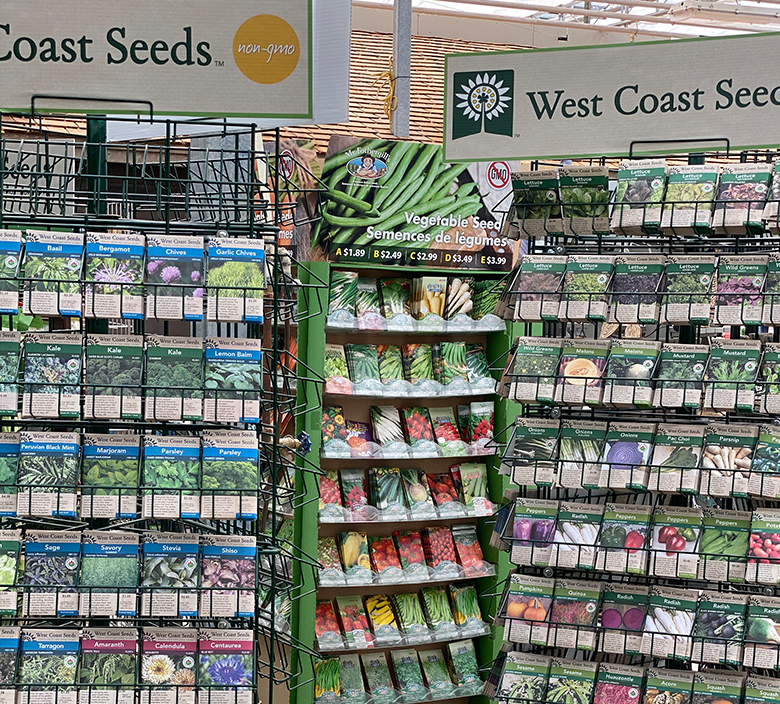 Seeds
A full selection of vegetable, herb and flower seeds.
Connect with Bow Valley Garden Centre
GET IN TOUCH WITH US
Follow us on Instagram
Click one of our images and follow us on Instagram to see new and exciting products.